Freediving in the 21st century means that freediving is not only accessible in the physical world, but in the online world as well. Along with an extensive list of internet articles, YouTube videos, Instagram feeds, and Facebook posts, you can also find free and paid freediving applications on Android, iOS, and Windows devices. This enables you to train wherever you want (with the guidance of a mobile app), stay connected to freediving news, and maintain an online log of all your dives!
Here are DeeperBlue's and our  top picks for freediving apps in 2021.
21世紀のフリーダイビングとは、現実の世界だけでなく、オンラインの世界でもフリーダイビングにアクセスできることを意味します。 インターネットの記事、YouTube動画、Instagramフィード、Facebookの投稿の豊富なリストに加えて、Android、iOS、Windowsデバイスで無料および有料のフリーダイビングアプリケーションを見つけることもできます。 これにより、(モバイルアプリのガイダンスを使用して)好きな場所でトレーニングを行い、フリーダイビングニュースに接続し続け、すべてのダイビングのオンラインログを維持できます。
こちらがDeeperBlueと2021年のフリーダイビングアプリのおすすめです。
.
STAmina is a paid application designed specifically for at-home static apnea in the dry and is suitable for beginner and professional freedivers/spearfishers alike. The app's interface is high quality and very attractive, and features five apnea table options (O2 deprivation, CO2 tolerance, Wonka, mixed, and custom tables). It is personalized to you according to your personal best record, and from there, you can choose between easy, medium, or hard exercises. The tables are highly customizable and your progress is tracked, providing a detailed training history. You can also choose voice guidance, with a male or female voice in English, French, or Russian, while the app itself supports English, German, Russian, French, and Italian text.
21世紀のフリーダイビングとは、現実の世界はであり、オンラインの世界はフリーダイビングにフリーダイビングすることをめします。 Android、iOS、Windowsツール、ウィンドウズツール、フリーダイビング、フリーダイビング、フリーダイビング、スキューバダイビング、フリーダイビング、フリーダイビング、フリーダイビング、フリーダイビング、フリーダイビング、フリーダイビング、フリーダイビング、フリーダイビング、フリーダイビング、フリーダイビング、 すべての急なオンラインロープを取ります。
アンダーガディープブルーと2021年のフリーダイビング
iPhone / Android / Windows – $4.99 on iPhone/$2.99 on Android/free on Windows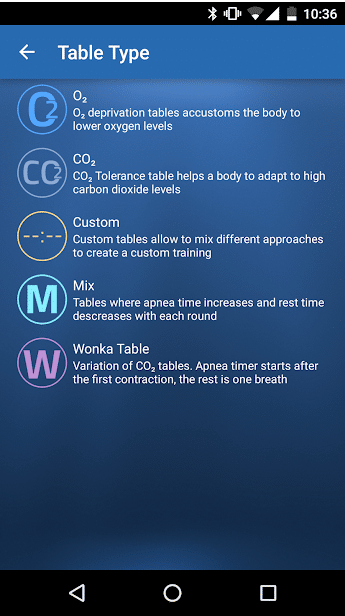 For beginner and advanced freedivers who would like a free app for dry static training, a popular pick amongst iPhone and Android users is Freediving Apnea Trainer. It auto-calculates your training tables based on your personal best record, but you can edit existing tables or create your own. The app also keeps a history of completed training with statistics and charts, supports certain pulse oximeters for SPO2 measurements, and also supports various Bluetooth devices for heart rate measurements. There are AIDA time notifications with voice and vibration, and you can even mark the start of your contractions on the app
ドライスタティックトレーニング用の無料アプリを希望する初心者および上級のフリーダイバーにとって、iPhoneおよびAndroidユーザーの間で人気のある選択肢はFreediving ApneaTrainerです。 個人のベストレコードに基づいてトレーニングテーブルを自動計算しますが、既存のテーブルを編集したり、独自のテーブルを作成したりできます。 このアプリは、統計とチャートを使用して完了したトレーニングの履歴を保持し、SPO2測定用の特定のパルスオキシメータをサポートし、心拍数測定用のさまざまなBluetoothデバイスもサポートします。 音声と振動によるAIDA時間通知があり、アプリで収縮の開始をマークすることもできます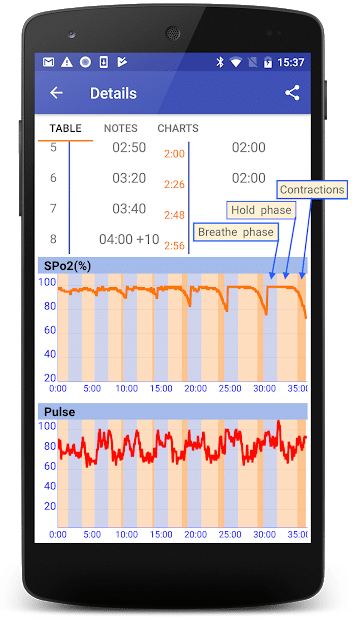 Freedivers frequently practice pranayama (breath control) to improve their freediving. Prana Breath offers 8 breathing patterns derived from Pranayama, Sufi, and Tibetan breathing practices, and offers the option to create your own patterns. You just press play in the app and let the sounds guide you, and enjoy a completely advertisement-free experience. Prana Breath also offers statistics and friendly reminders for a training schedule.
フリーダイバーは、フリーダイビングを改善するためにプラナヤマ(呼吸制御)を頻繁に練習します。 プラナブレスは、プラナヤマ、スーフィー、チベットの呼吸法から派生した8つの呼吸パターンを提供し、独自のパターンを作成するオプションを提供します。 アプリで[再生]を押すだけで、サウンドがガイドし、完全に広告なしのエクスペリエンスをお楽しみいただけます。 プラナブレスはまた、トレーニングスケジュールの統計とフレンドリーなリマインダーを提供します。
Android – Free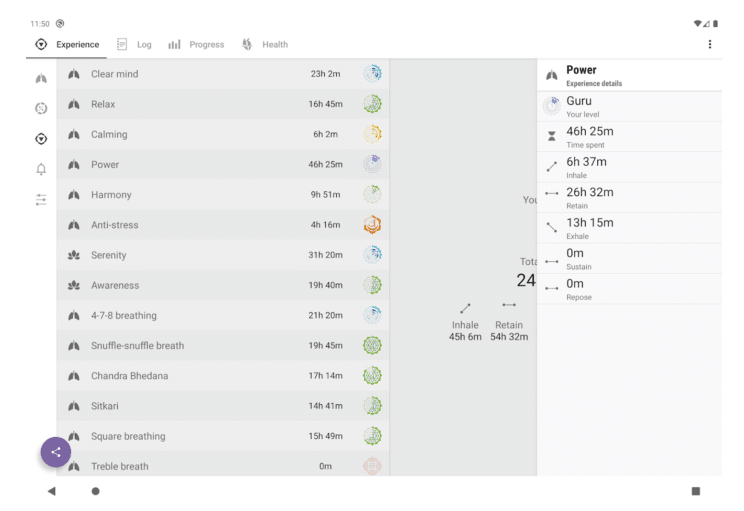 Dive+ has an amazing color restoration feature that is perfect for amateur or beginner underwater photographers. The photos above are photos I took from an old GoPro Hero 4 (the left is the original, the right is restored by Dive+), and you can see that the colors are absolutely brilliant. While the free version automatically adds Dive+'s watermark to the photo, the paid version removes the watermark. If you do not want to spend hours learning and using Photoshop and Lightroom for your underwater photos, Dive+ is your solution.
Dive +には、アマチュアまたは初心者の水中写真家に最適な驚くべき色復元機能があります。 上の写真は、古いGoPro Hero 4から撮った写真です(左はオリジナル、右はDive +で復元されています)。色が非常に鮮やかであることがわかります。 無料版ではDive +の透かしが写真に自動的に追加されますが、有料版では透かしが削除されます。 水中写真にPhotoshopとLightroomを学習して使用することに何時間も費やしたくない場合は、Dive +がソリューションです。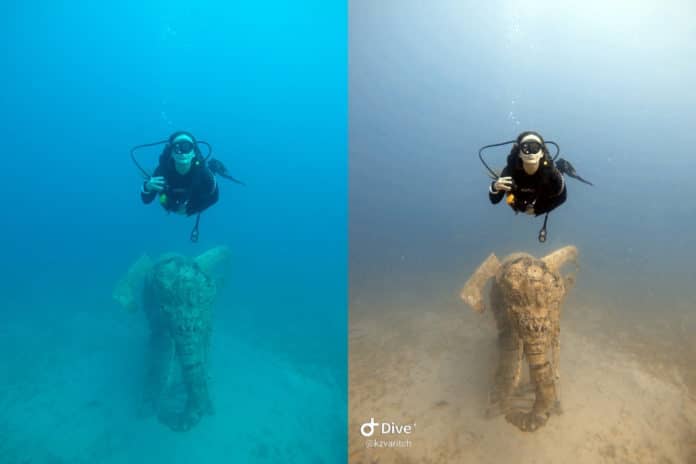 Nam nec tellus a odio tincidunt auctor a ornare odio. Sed non mauris vitae erat consequat auctor eu in elit. Class aptent taciti sociosqu ad litora torquent per conubia nostra.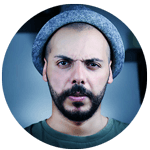 Luise Litt
Dive Instructor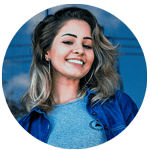 Katrina Bennett
Intern Deep